With a close victory over Vietnam News Agency, FPT Television - VOH United has won the championship convincingly thanks to their technical skills and reasonable strategy.

The dramatic and highly anticipated final of the Journalist Association Futsal Cup 2020 took place on the morning of April 7 between the two heavyweight candidates of the championship, the FPT Television - VOH United and News Agency. This is the first time FPT Television has participated in the tournament.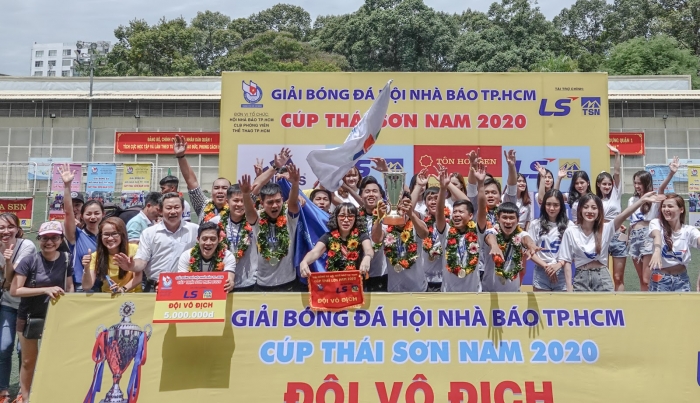 Entering the match with the spirit of solidarity and discipline, the United quickly scored 1 - 0 thanks to "striker" Phan Van Tuan. Both teams pulled off direct attack. The game quickly became thrilling when continuous shots were directed at the goal of FPT Television. By the end of the first half, the two teams drew one-one.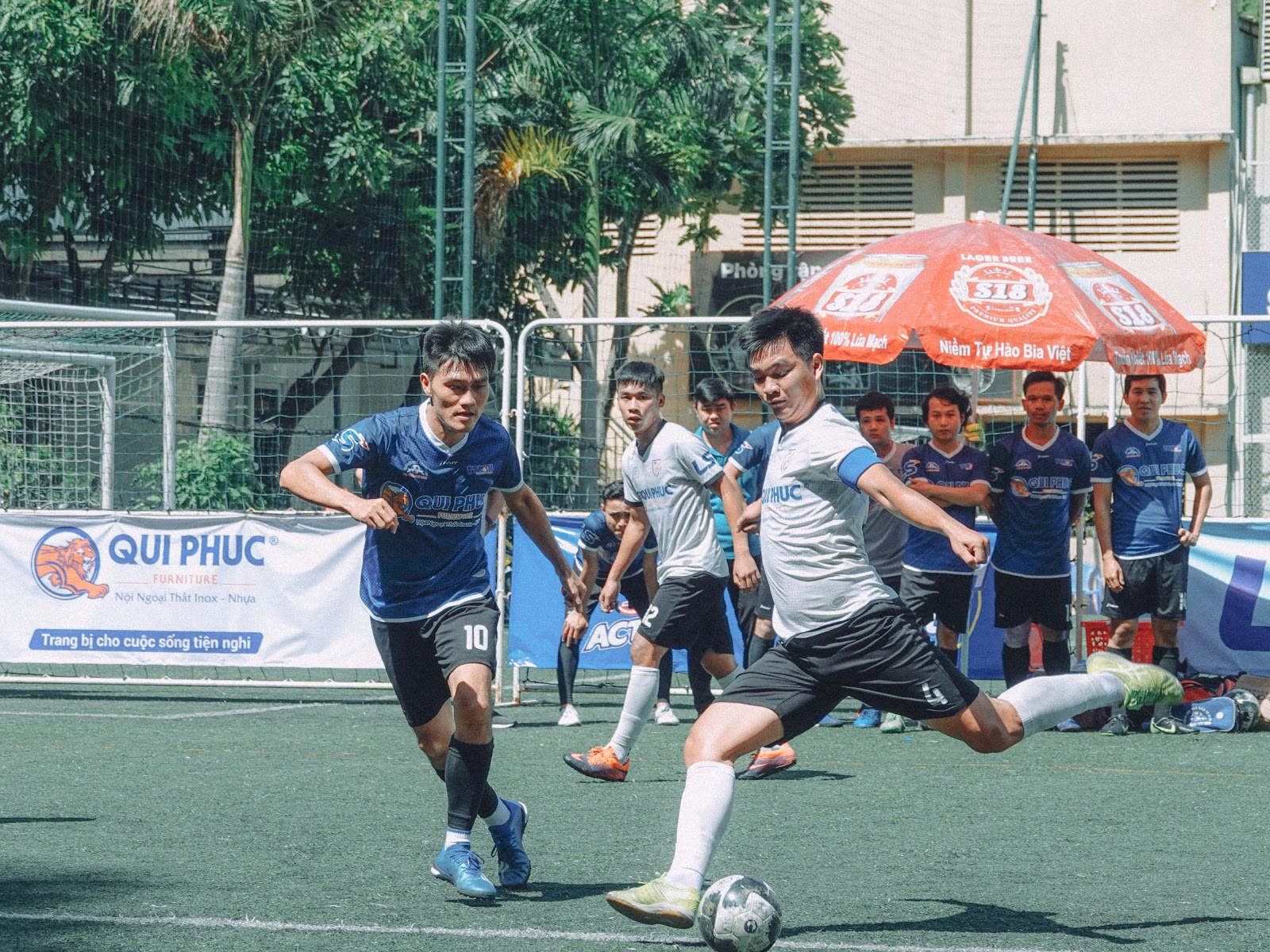 In the second half, the use of opponent analysis and proper tactics helped FPT Television strike two goals by Phan Van Vu and Pham Van Tuan. Despite facing tremendous pressure due to the News Agency's determination to level the score, FPT Television still controlled the game by the players' solidarity and fighting spirit and brought the victory 3-2 for the United.
 
The championship crown belongs to the team of coach Nguyen Phu Trung (FPT Television) in their first time participating with VOH.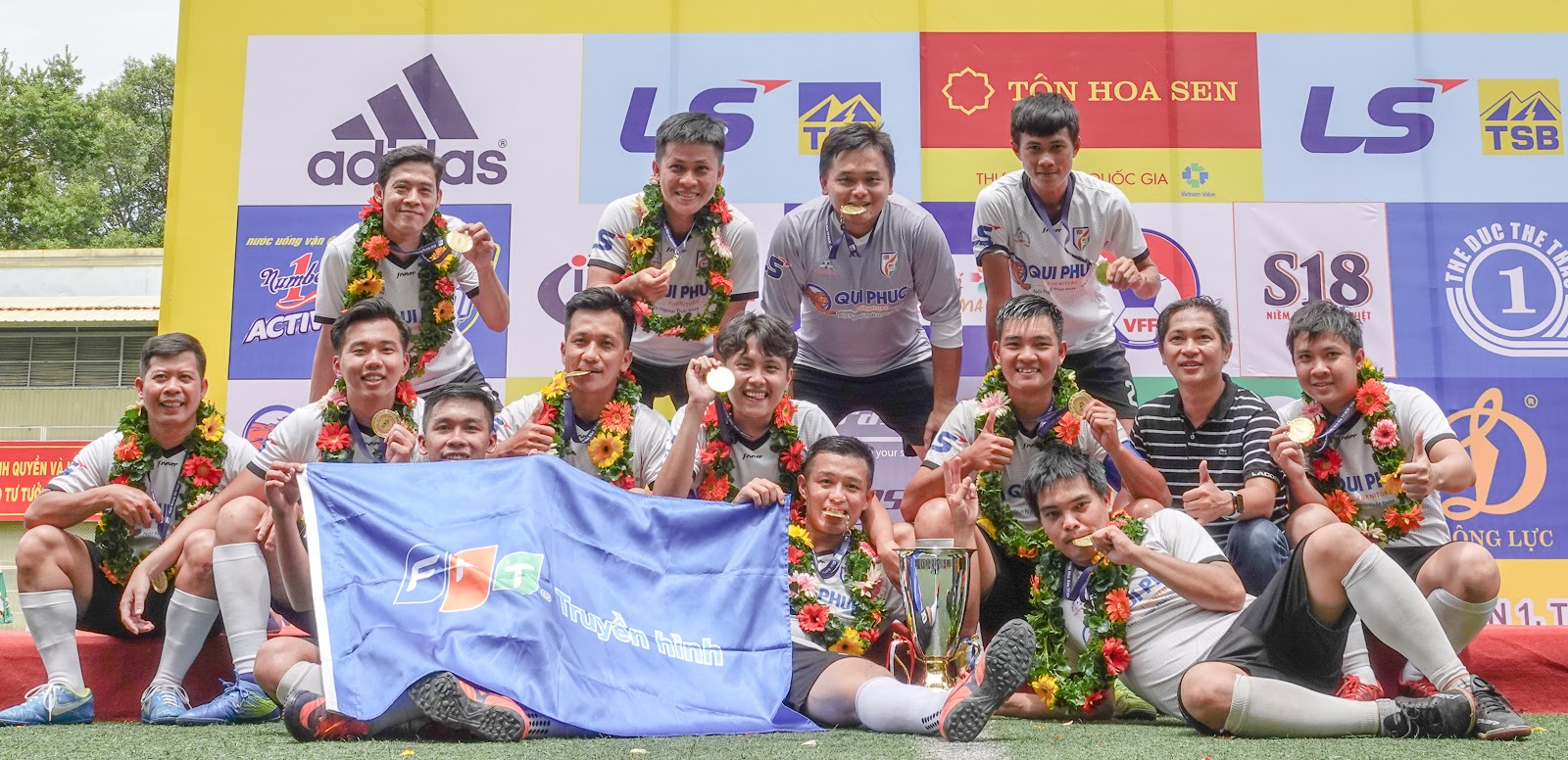 At Futsal Football Association 2020, FPT Television - VOH United is considered as 'a team of warriors' who keep getting better game by game and an interesting 'hidden factor'. Throughout the tournament this year, the team has always proved its ability by defeating big rivals like The Red Scarves, VTV, PTV Saigon, and especially Saigon Liberation to advance to the final against News Agency.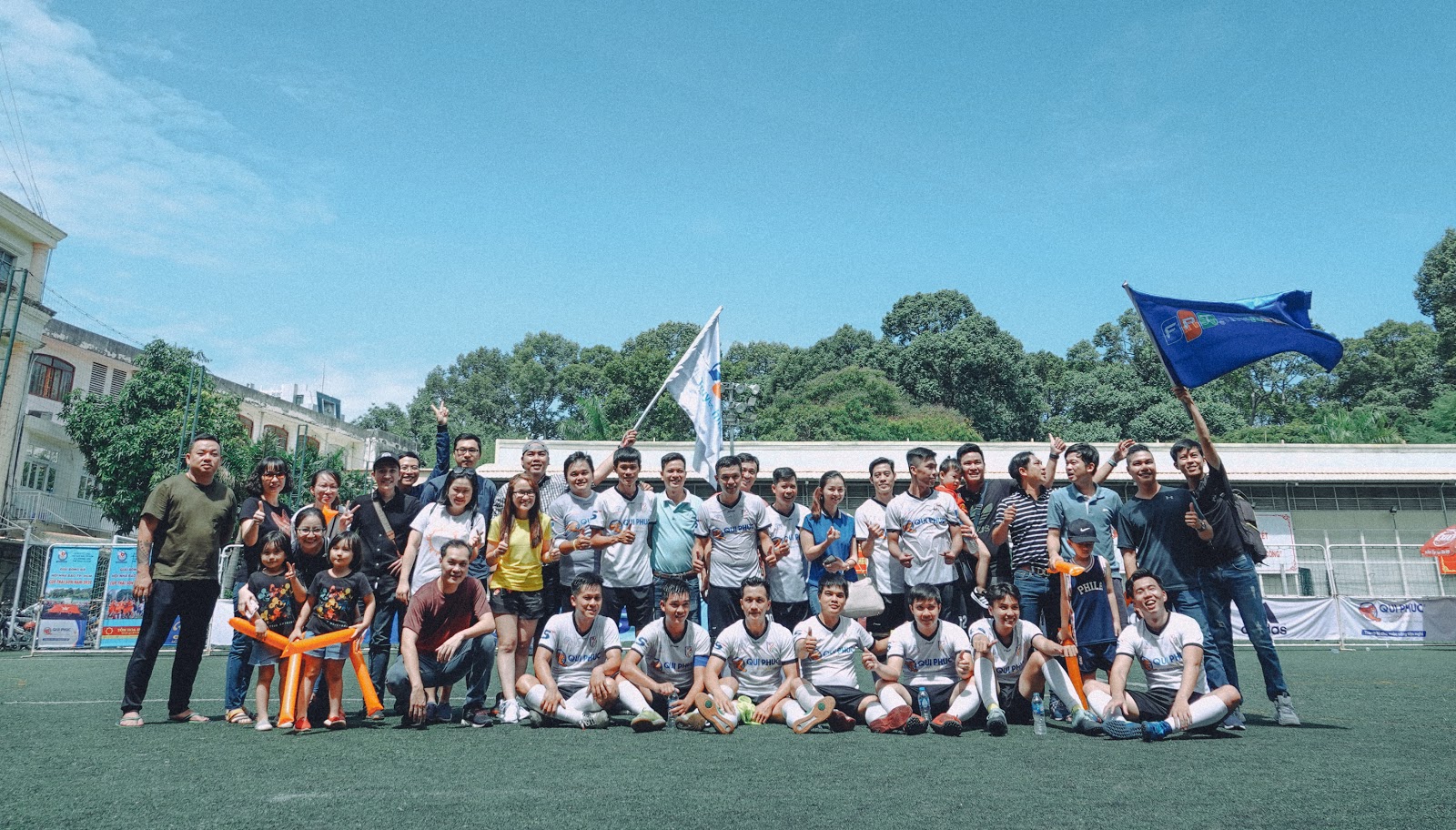 One of the things that brought a great spirit for the team in the final was the presence of FTEL Deputy General Director Mr. Nguyen Hoang Linh, Director of FPT Television Ms. To Nam Phuong, and the fans of FPT Television.
 
In the third-place playoff, HTV defeated Saigon Liberation Newspaper with a score of 3-1 on penalties. In the women's table, the final match between HTV and the Labor Newspaper took place with a dramatic winning 2-1 for the girls of HTV. The third-place match ended with the score 2-1 victory for the Women's Party Committee.


Results of the Journalist Association Futsal Cup 2020:
 
Men's soccer:
 
1- Outstanding Goalkeeper: Nguyen Anh Van (VNA)
 
2- Players with the most goals: Viet Hang (VNA), Trong Nghia (PV Club Ho Chi Minh City) and Dinh Thao (SGGP) with 12 goals
 
3- Champion: FPT Television – VOH United
 
4- Second place: Vietnam News Agency
 
5- Third place: HTV
 
6- Style prize: Saigon Liberation
 
Women's soccer:
 
1- Outstanding Goalkeeper: Tran Thi Kim Binh (Worker)
 
2- Player with the most goals: Hong Nhung (HTV 10 goals)
 
3- Most beautiful player: Truong Thanh Hoa (SGGP).
 
4- Champion: HTV
 
5- Second Place: The Laborer
 
6- Third place: SGGP
 
7- Style prize: Law of HCMC