Customers of FPT Television upon successful registration and installation of the Foxy application will receive 30 days using for free with many impressive features.
 
Foxy is the second screen-like mobile application of FPT TV, supporting customers to watch FPT Television through handheld devices including mobile phones and tablets. If previously, customers could only watch FPT Television via TV screens, then now Foxy has solved that problem thoroughly without interrupting the experience of watching TV by connecting to mobile devices at anywhere and on multiple devices at the same time. Customers only need to register for an account through FPT decoder and install Foxy application on mobile devices.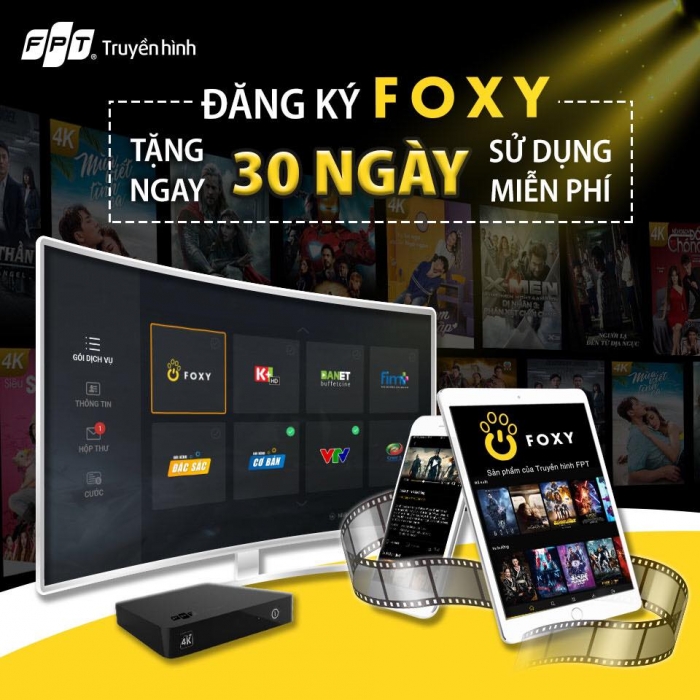 Depending on demand, users can choose Foxy 2 package with extremely preferential price of only VND22,000 per month (login to 2 personal accounts) or Foxy 4 package with saving price of only VND33,000 per month (login up to 4 individual accounts) for family members.
 
With Foxy, users will always take the initiative to bring and enjoy the special content of FPT Television anytime and anywhere. Therefore, the experience with the program will become more complete, helping prevent the emotions of the audience from being interrupted.
 
After successfully installing and registering Foxy, customers will receive 30 days using for free immediately. From there, you can experience the contents of FPT Television completely. Install and register for Foxy today!