FPT Television will continue to extend the gratitude program "HOME ENTERTAINMENT WITH WONDERFUL PRESENTS" for Customers who are using the services of FPT Television until the end of  June 30, 2020.

During the implementation of the program "HOME ENTERTAINMENT WITH WONDERFUL PRESENTS", FPT Television has received very positive feedback on the quality of service. According to internal statistics, the percentage of people watching FPT Television increases during the social distancing days, especially in the group of featured channels. Besides, the featured free movies every week also received the attention of many movie lovers.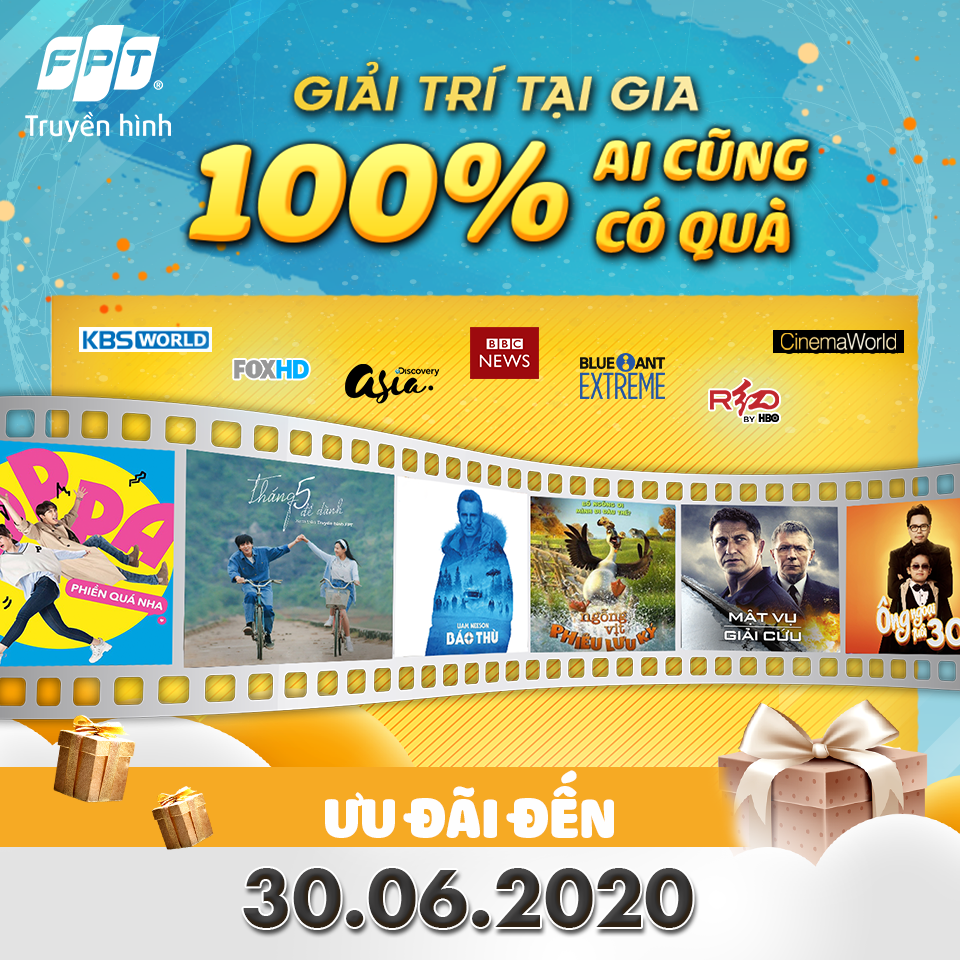 The program "HOME ENTERTAINMENT WITH WONDERFUL PRESENTS" will still keep 16 channels in the Special package and give an attractive movie each week. Specifically, each contract will receive the following detailed incentives:  
- Give customers who are using Basic package 16 special international TV channels, including 7 HD channels. Additional channels include: Baby TV HD, Fox HD, Discovery Asia HD, Warner TV, RED by HBO HD, Cinema World, KIX HD, FBNC, CNBC, CNN, BBC News, BBC Earth, BBC Life style, KBS World and the last two channels are the most popular integrated entertainment ones including Blue Ant Entertainment HD and Blue Ant Extreme HD.  
- Give all customers one movie every week with attractive content and highest nomination.  
Sharing more about the extension of the gratitude program, Ms. To Nam Phuong - Director of FPT Television Service Center said:
"Understanding customers, the extension of the gratitude program for millions of customers is a practical action from FPT Television to join hands to fight the disease. The colorful entertainment channels, the most attractive movies and the funny reality shows will bring moments of comfort, relaxation and full of laughter at the customers' home."
The program "HOME ENTERTAINMENT WITH WONDERFUL PRESENTS" will be automatically renewed on the system until June 30. Customers do not need to take any action to receive the gift. If you have any questions, please contact FPT Television at hotline 1900 6600 for the fastest support. Please do not forget to regularly follow the
FPT Television fan page
and our website at
https://truyenhinh.fpt.vn/
to update the latest information.