In order to thank customers, FPT Television implemented the program "Welcoming New Year with fortune from FPT Television". Accordingly, customers who register for 3-month prepaid service of FPT internet and Interactive Television will be provided FPT TV decoder version 2019, supporting 4K format for free. This special offer will be on sale soon in Ho Chi Minh City and Hanoi, with a limited quantity available for the first 999 customers at each location.
 
Welcome new year with new decoder
 
FPT TV version 2019, supporting the 4K format, is the decoder of the latest version of FPT Television. With the aim of improving the quality of content and application of interactive television technologies to give customers the best experience, FPT Television has launched FPT TV version 2019, with a breakthrough in picture technology.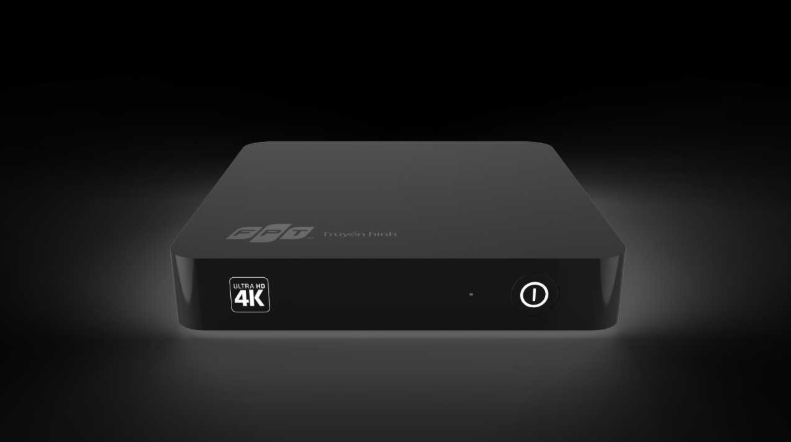 FPT TV version 2019 possesses extremely sharp resolution with 4K image technology (3840 x 2160 pixels) for a resolution 4 times higher than Full HD (1920 × 1080 pixels). Audience can enjoy impressive frames with depth and sharpness reaching perfection, scenes with fast-moving images with smooth 4K quality and no blur, no stutter. Images of the entertainment, sports content and action movies will be sharper and more vivid than ever.  
Full new channel packages
Especially in the Lunar New Year 2019, FPT Television also upgrades the Basic and Featured channel packages. Specifically, customers will be upgraded FREE to HD quality for a variety of favorite channels. In addition, in order to meet the diverse needs and tastes of viewers, FPT Television continues to add new channels with new and special content, offer HOT movies (charged films) for free and many other incentives.
See more new channel packages
here
.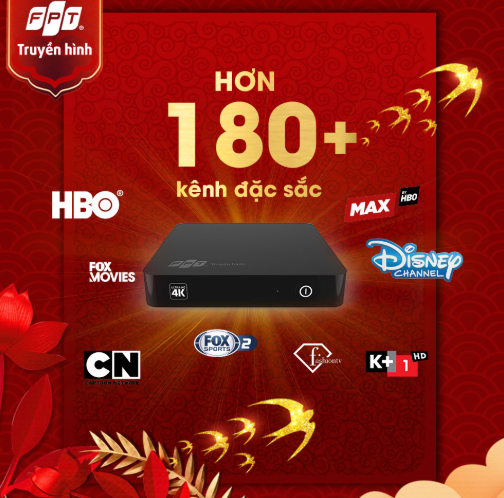 Early sale in Ho Chi Minh City and Hanoi with limited quantity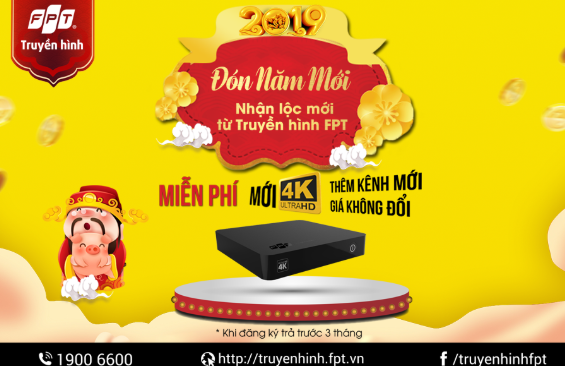 Accordingly, the opportunity to get the new decoder for FREE in the first sale will be for 999 new subscribers since February 16, 2019 in Ho Chi Minh City and one week later in Hanoi. This special offer applies to customers who register for 3-month prepaid service.
With FPT Television, the audience can enjoy more than 180 special domestics and international TV channels, a variety of interesting entertainment movies and many top sports tournaments. Now with 4K format support, audiences can be delighted with the best and most vivid picture quality. All are integrated in the compact decoder of FPT Television with the outstanding interactive TV technology features such as: the television playback feature not depending on the broadcast schedule, the viewing angle option - the audience can actively choose rotation angle, Opening the Safe program - interact directly with the MC, or music Series Music Home, etc.
For more information, please call hotline 19006600 for support.