With a great collection of movies and dramas, along with contents about education, cooking, health training, and free GIADINH code for new registered users,  FPT Play is confident that it can help people stay at home without being bored.
 
Since the Prime Minister's Directive No.16 was issued on March 31, 2020, requiring the entire population to stay at home and isolate the entire society within 15 days nationwide, many places to eat or entertain are closed, companies have also allowed staff to work from home to prevent COVID-19.
 
Understanding this, FPT Play has continuously updated the content of studying, health and cuisine so that users can study, work and enjoy life when being "quarantined" at home.
 
With the "Online Learning" category on FPT Play, parents can be assured when their children can study and entertain themselves either through the FPT Play app or on the FPT Play Box voice control television device. The lecture series are divided into grades similar to the program applied by the Ministry of Education and Training (Grades 1 to 12). This category has full lectures of the subjects taught at the school such as Math, Literature, Foreign Languages, Chemistry, History, Biology, Physics, and Geography, etc. Besides, all the lecturers have many years of teaching experience and strong professional knowledge.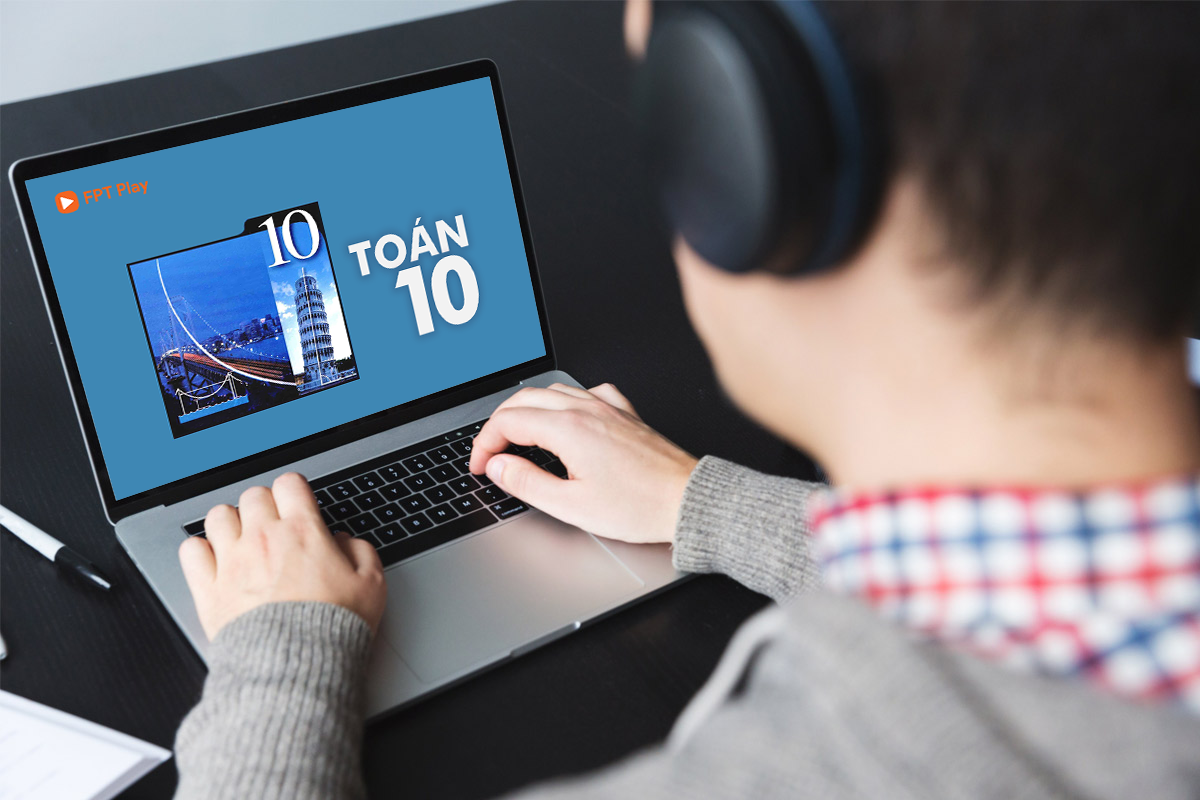 FPT Play's media representative said: "Studying online at this moment is the most suitable option for students. With a rich and diverse lecture series on FPT Play application, we hope to help children improve the spirit of self-study at home, help them enjoy, discover, thereby form a habit of self-awareness, and interest in subjects".
 
Besides adding educational and entertainment content to children, FPT Play has a Edumall package that always catches up with the modern trend and is guaranteed with quality, diversified content about life, health and family such as parenting, cooking, exercising, yoga, and marriage, etc. suitable for all needs of family members with the companionship of famous lecturers and experts. With this course, you can choose any skills you want, and learn anytime, right when you need for daily work. This will be much more convenient than having to look for traditional training centers, waiting for the opening schedule of the class you want to study, especially during the outbreak of Covid-19 when learning and acquiring more knowledge at home are extremely important.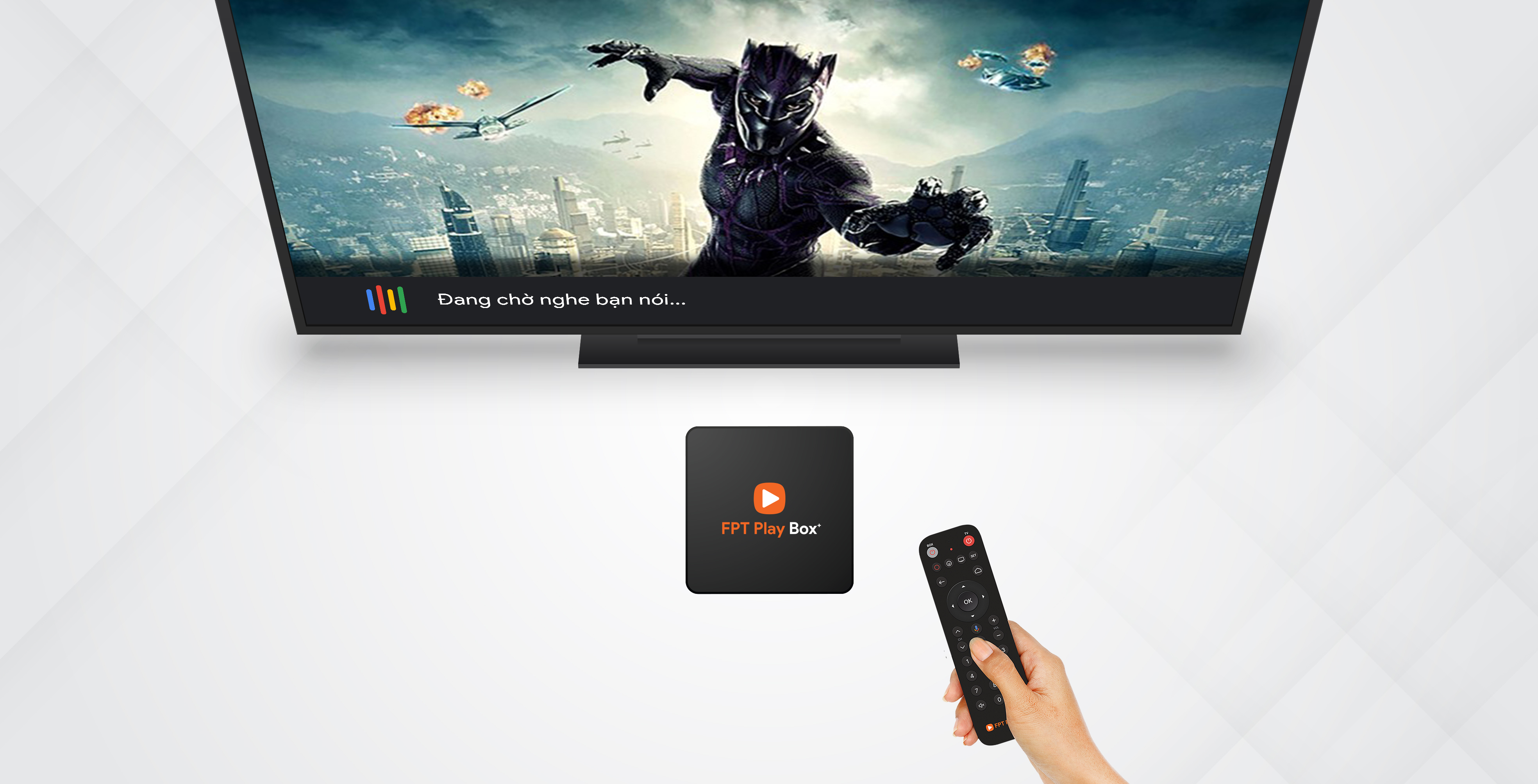 In addition, FPT Play has also upgraded a series of channels with Full HD mode and added many 4K movies to meet the home entertainment needs of movie lovers. FPT Play on TV now has all kinds of channels, including domestic and international, events, sports, entertainment, and news channels, etc. In the free on-demand television segment, FPT Play provides dramas broadcast at the same time with host countries such as China, Korea, and Thailand. Besides, movies, TV shows and children's programs are also updated quickly.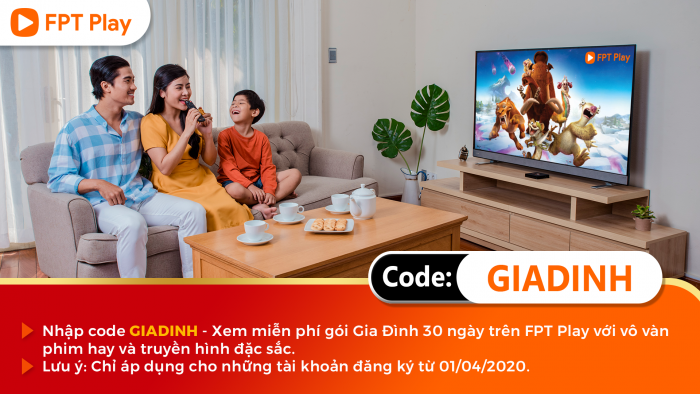 Moreover, FPT Play also offers new users (from April 1, 2020) the GIADINH code so they can watch all popular domestic and international channels for family such as VTV, HTV, HVTC, Fox Movie, Fox Family Movie, Fox Life, and Fox HD which are broadcast continuously 24 hours a day with diverse content from feature films, entertainment, sports, children, tourism to lifestyle to meet the entertainment and relaxation needs of all Vietnamese families.