Today (January 27, also the 3rd day of Lunar New Year), FPT Corporation instructed all employees to proactively prevent the acute pneumonia caused by Corona virus.
 
Accordingly, the disease of acute pneumonia caused by new strain of Corona virus (nCoV) is becoming more and more complicated in China and some countries, including Vietnam. This is an acute infectious disease, capable of spreading from human to human through close contact, and there is no reliable treatments or vaccines to eradicate them.
 
In order to proactively prevent and respond to acute pneumonia caused by nCoV virus, FPT's General Director - Mr. Nguyen Van Khoa assigned Chief of Office to coordinate with Human Resources Director, Communications Director and Chief of Administration at member companies to implement a number of methods: Providing supplies and disinfecting hand washing points in buildings, offices, workplaces and teaching areas (hereinafter referred to as offices) of FPT employees; Enhancing the cleaning to ensure hygiene in offices; Developing a response plan if the pandemic happens in Vietnam; Monitoring and giving statistics of the number of staff showing signs of illness (cough, fever above 38 degrees, pneumonia, or shortness of breath) and employees in key areas of the disease.
 
Besides, the notice also proposed restricting the organization of crowded activities and events in suspected areas and places with many Chinese tourists in Vietnam, such as Da Nang and Nha Trang; and implementing timely and appropriate communication activities on disease prevention within the Group and its member companies.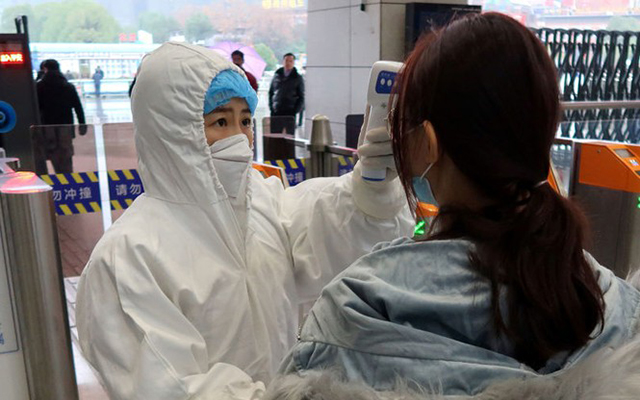 Medical personnel check body temperature at boarder gate in China. Photo: Reuters.
 
For all FPT employees and students of FPT Education, the CEO's announcement recommends limiting or not going to high-risk places, including China and areas where pandemic are suspected or confirmed; crowded places (festivals or public spaces); places with many Chinese people; and limit direct contact with people in the affected areas published on the mass media.
 
N95 masks or similar ones are recommended when traveling, working in suspected areas or crowded areas. All staff and students need to improve personal hygiene, wash their hands with soap and gargle with antiseptic water regularly. In case of signs of fever, cough, and shortness of breath, it is necessary to come to heath facilities immediately and report to the public administration department of member companies.
 
In addition, the Board of Directors of the member companies is proposed to closely monitor the situation, have timely direction to prevent diseases in accordance with the characteristics of the member companies; restrict or suspend staff trips to China and  regions where epidemic is suspected or confirmed. The Chiefs of Administration of member companies actively coordinate to deploy the assigned tasks, periodically report important information to the Chief of FPT Office twice per week to summarize and report to the General Director of FPT until further notice.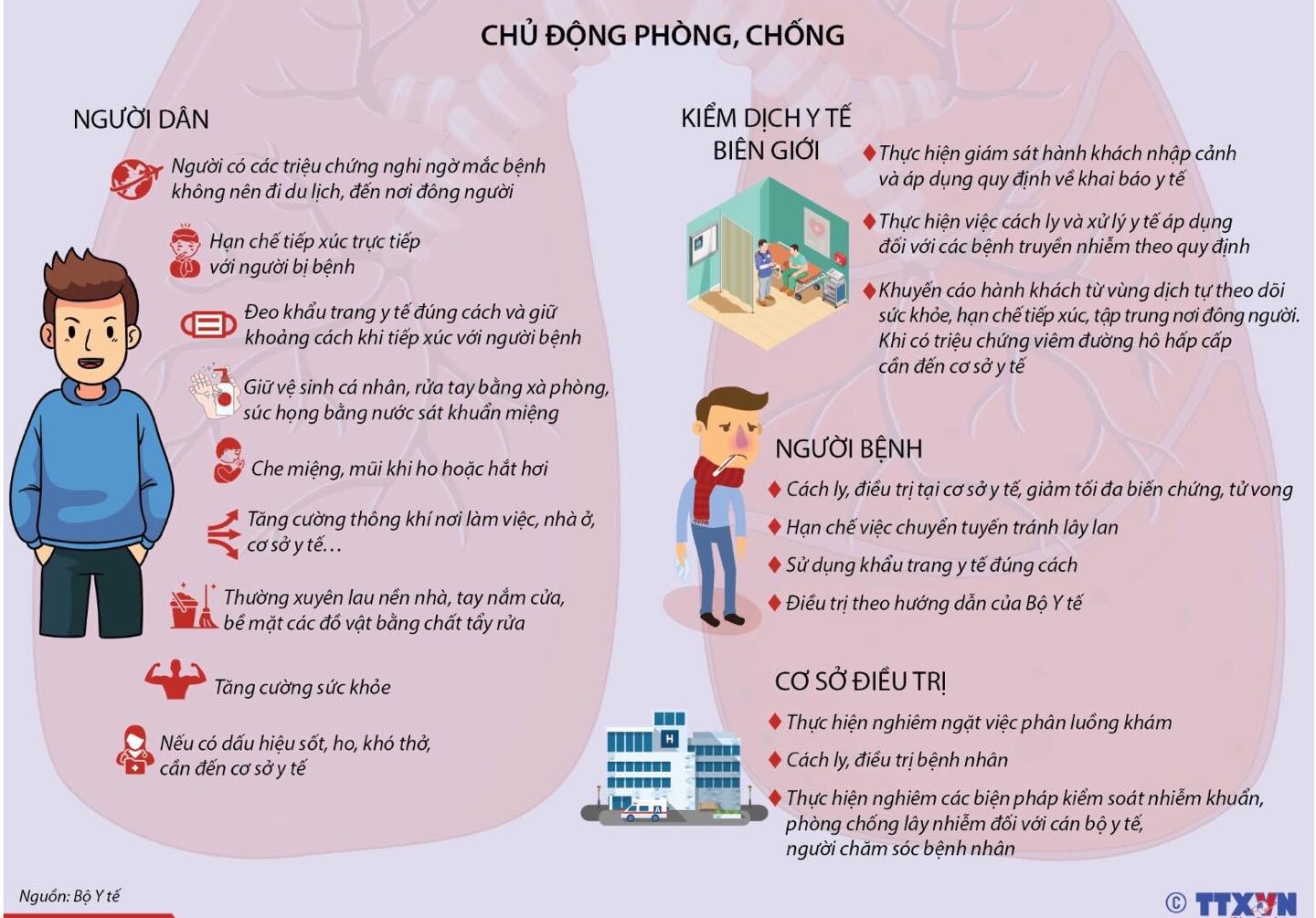 The new strain of the Corona virus (nCoV) that originated in Wuhan, China has now killed 80 people and caused more than 2,700 infected cases. Chinese health officials announced the possibility that the nCoV virus will spread more and more strongly and it even can spread during incubation.
 
Experts say that the corona virus strain (vCoV) strain affects the elderly and those with underlying health conditions most. Nearly half of pneumonia patients dying in Wuhan aged 80 and above, and most of them already  health problems.
 
China has put Wuhan and many other cities in lockdown to prevent the spread of the disease. However, Wuhan mayor said millions of people had left the city before the blockdown took effect. Chinese authorities have announced to extend the Chinese New Year holiday for 3 more days until February 2. A series of important events have been canceled, tourist attractions, playgrounds and schools are closed after Tet until further notice.
 
Cho Ray Hospital has confirmed two cases of positive for nCoV virus: Mr. Li Ding, born in 1954 and his son Li Zichao, born in 1992. The two Chinese father and son have contracted acute pneumonia to each other, caused by the father who came from Wuhan to Vietnam.
 
Thailand, South Korea, Vietnam, USA, Japan, Singapore, France, Nepal, Canada and other Chinese territories including Taiwan, Macau and Hong Kong have detected cases of nCoV infection and applied screening measures for passengers arriving at major airports.
 
The Ministry of Health of Vietnam has published two hotlines for information on acute pneumonia caused by nCoV virus: 0989671115 and 0963851919. The Ministry recommends that people contact the Department of Preventive Medicine or the nearest health agency, if you suspect to have pneumonia or have had pneumonia.