FPT has just been honored as the most favorite employer brand in the IT field at the ceremony of the Top 50 Vietnamese attractive employers for Vietnamese students in 2020.
 
The survey, conducted by Asia's Human Resources Consultant, Anphabe, on more than 23,000 students from 10 majors from 93 famous universities across the country, to measure the attractiveness of recruiting brands with students. The main evaluation criteria in the survey include: leadership team, working environment, company culture, development/promotion opportunities, training capacity, salary and bonus policies.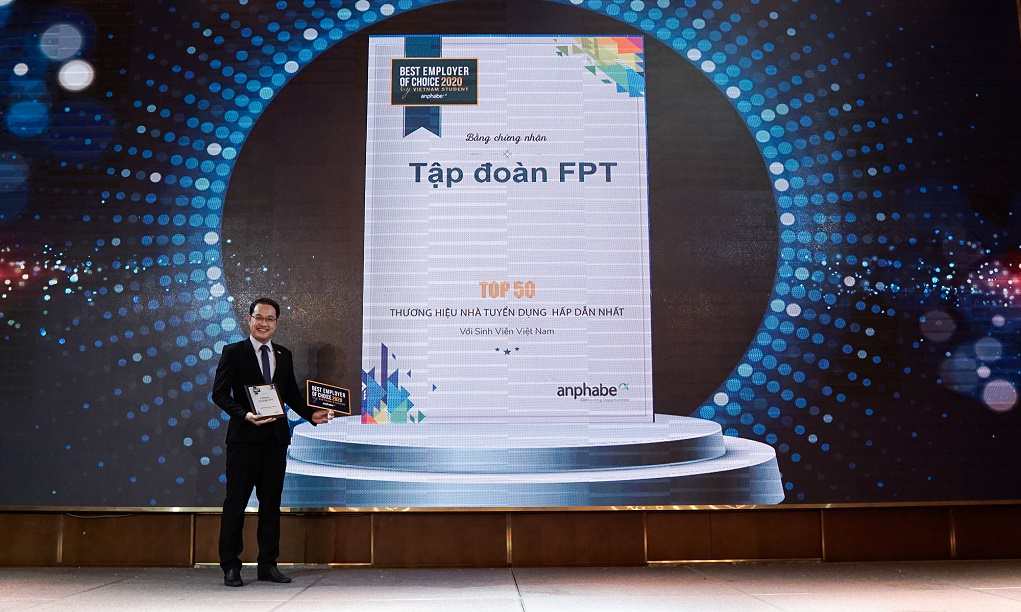 FPT has nearly 30,000 employees, including more than 17,000 technology workers and 68.6% of employees under the age of 30. This is one of the few Vietnamese enterprises to build and maintain a working environment of technology, creativity, dynamism and corporate cultural values. Each staff member is provided with the best conditions and continuous training in professional skills and soft skills to develop talents.
 
FPT always focuses on building remuneration policies in the direction of competition, ensuring income commensurate with the results of work, the value of the contribution to the company, fairness and transparency. In addition, the group also invests in developing facilities with office buildings built in the model of campuses of major technology companies in the world such as F-Ville, F-Town, or FPT Complex, etc. to create an innovative working environment that helps employees best promote their ability to work.
 
FPT always plans to rejuvenate its human resources to respond quickly to changes in technology trends. The company is willing to offer high and attractive incentives for students and young talents, and help them access new technologies through major technology competitions such as Codewar or Digital Race.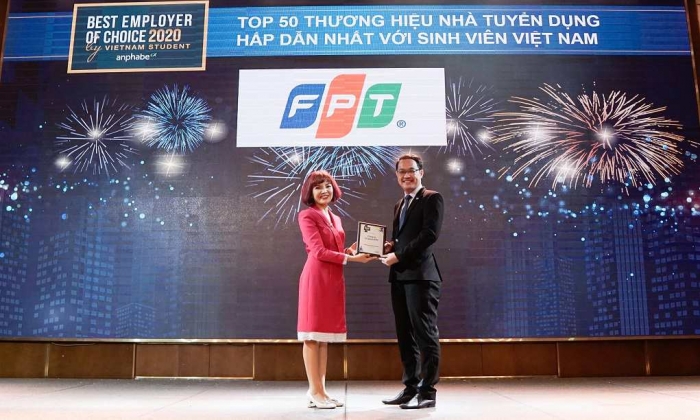 In addition to FPT, a number of other big names were also honored to lead the sectors such as Vietcombank (Finance - Banking - Accounting), Samsung (Electrical - Electronics - Telecommunications), and Vinfast (Engineering - Mechanical Engineering). Etc.
 
The survey is conducted by Anphabe starting in 2020, once every 2 years. The ranking method is based on the evaluation results of Vietnamese students about the attractiveness of the employer brand from the awareness, interest, willingness to apply to aspiration, and preference, as well as the importance index for each stage to ensure that aggregate ranking results are objective and reflect true reality.