FPT Telecom's online TV application is used the most in Vietnam (accounting for 39% market share) according to data from Q&Me.
 
According to Q&Me - a Vietnamese market research unit, FPT Play is the most popular online TV application in Vietnam with 39% market share, followed by Netflix (23%) and VTVcap On (21%), K + (19%) and Zing TV (18%).
 
The study also shows that consumers like to watch online videos on topics related to "Movies/Drama" (60%), "Music" (50%) and "Entertainment/TV gameshows/Reality shows "(48%), programs for exploring the world and wildlife have the least views (less than 20%).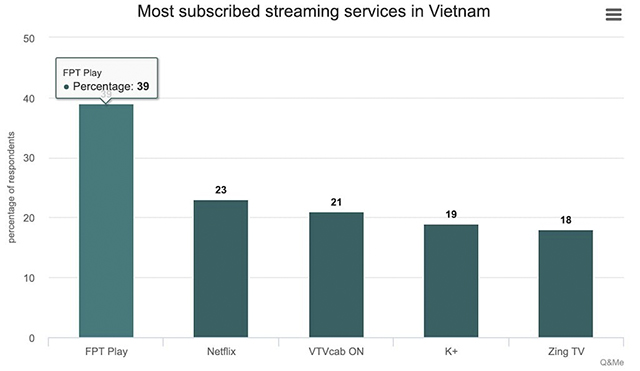 Although up to 80% of Vietnamese people watch TV content produced by domestic units, the average rate of viewers watching and accessing television tends to decrease, resulting in the growth of paid subscribers in the traditional form slowing down, only at 4-5% per year. Meanwhile, OTT (Internet-based television service) grew strongly in both demand and revenue, with 50% per year.
 
In contrast, the development of OTT TV is booming with the number of subscribers doubling each year and it will continuously dominate the market. The space for developing OTT television service is still large. Not to mention, the presence of HBO, along with a number of other cross-border service businesses, shows that the OTT market has a fierce competition.
 
The majority of consumers choose to watch videos at home (97%) with their spouses (45%) with smartphones (76%) and smart TVs (73%). Therefore, family-related promotions will attract more users. The majority of people (84%) are interested in signing up for a service to see a new content. However, they are not willing to use many services at the same time. The report said that 41% will only buy new services when stopping current services.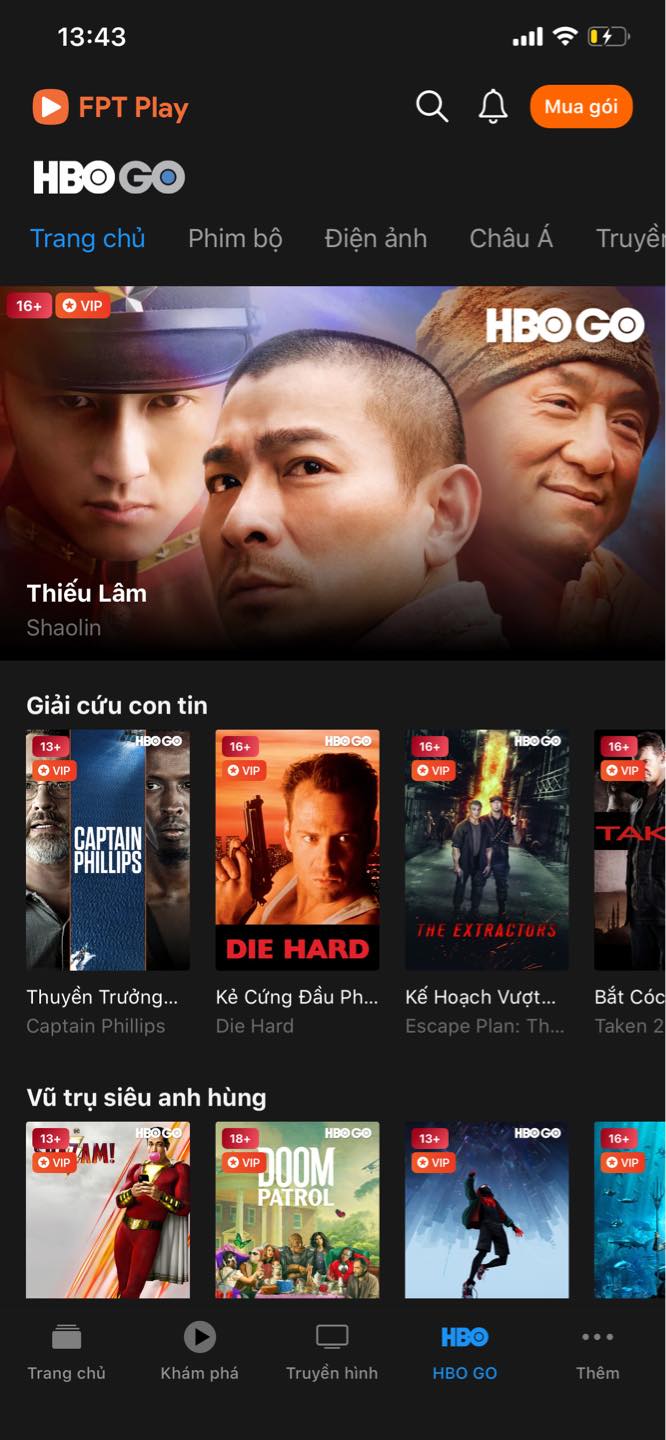 The current trend of OTT is the application of big data and artificial intelligence, which analyze the needs and demands of customers and deliver the content according to their preferences, habits and timing for each subject. The movement of users when watching movie, entertainment and sports content on the Internet instead of sitting in front of the TV is considered a threat to Vietnam's paid television industry.
 
Experts also said that in the OTT application race, understanding Vietnamese users will help internal platforms better analyze data as well as provide content packages that better suit the habits and needs of users. On the other hand, the traditional paid television is gradually becoming blurred and increasingly facing difficulties, especially at the present when the competition comes from big telecommunications enterprises with financial and technology strengths.