FPT Telecom ranked 46th with FPT Corporation, FPT Retail in the Top 100 largest public companies by Forbes Vietnam for the first time.
 
Accordingly, Forbes Vietnam has officially announced the list of "100 largest public companies" on December 30, 2019. This is the first time Forbes Vietnam has made this list in Vietnam.
 
The list of "100 largest public companies" was made by Forbes Vietnam after evaluating the size of the business based on four criteria: revenue, profit, total assets and capitalization, according to the ranking method of Global 2000 (2,000 global largest companies) of Forbes (US).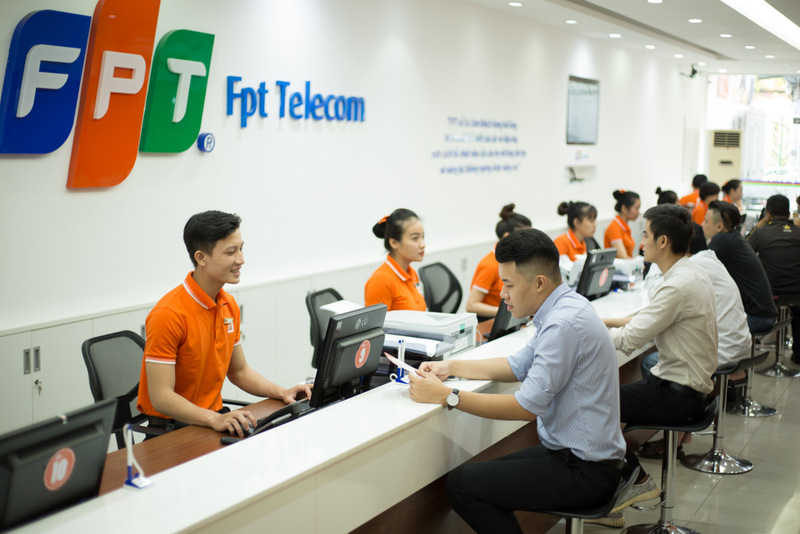 FPT Telecom ranked 46th in the "Top 100 largest public companies". (Photo:CTU)
 
Different from the list of "50 Best Listed Companies" (listed companies on HSX and HNX) published in June each year emphasizing efficiency and growth, the list of "100 largest companies" expanded to companies on UPCoM and unlisted public companies.
 
In particular, FPT Corporation (FPT Corp) ranked 28th on this list and FPT Telecom Joint Stock Company ranked 46th. In addition, FPT Digital Retail (FPT Retail) was also honored tbe on the list at 99th position.
 
With sector-specific characteristics, the banking sector accounted for an overwhelming proportion with 22 representatives, of which 6 were in the top 10. Following were the oil and gas, real estate and retail sectors. FPT is on the list besides many large corporations and equitized government companies such as Vingroup or Masan Group, etc.
 
Forbes Vietnam used the ranking method of Global 2000 of Forbes US. The first step is to gather a list of public companies including unlisted joint stock companies with more than 100 shareholders and listed companies on HSX, HNX and UPCoM. Next step is to gather financial data about total revenue, profits, total assets and capitalization according to the latest annual audited financial statements - 2018.
 
Capitalization of listed businesses with closing prices on December 13, 2019; capitalization of unlisted companies is determined by multiplying the number of shares by the average P/E of the listed companies in the same industry. Next, score enterprises based on the four financial criteria. The final total score determined the ranking position of the companies on the list. It consisted of quantitative calculations of Ban Viet Securities Company.