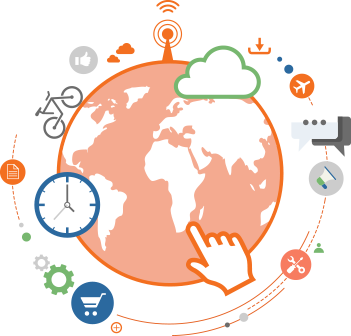 Customer Centric
As a member of Vietnam's leading technology group FPT
FPT Telecom Joint Stock Company (FPT Telecom) has been one of the telecommunications and Internet service providers who are trusted and loved by customers all over Vietnam and the region.
Established on January 31, 1997, FPT Telecom originated from the FPT Online Exchange (FOX) founded by four members with its first Intranet network in Vietnam called "Trí tuệ Việt Nam" ("Vietnamese Intellectual"), which is considered to be the foundation for the development of the Internet in Vietnam.
After 
24
YEARS OF OPERATION
With more than
9.500
FULL-TIME EMPLOYEES
And nearly
300
TRANSACTION OFFICES

Besides, the company has been making its mark on the international arena with 12 branches spread throughout Cambodia and 1 branch in Myanmar.
With the pioneering mission of bringing Internet connection to Vietnamese citizens, with the great desire that every Vietnamese family uses at least one of the company's services, FPT Telecom has been making efforts to execute the "Amazing Customer Experience" strategy on the basis of customer-centricity values and FPT state-of-the-art technology, thereby becoming a Digital Service Provider with the best customer experience in Vietnam.