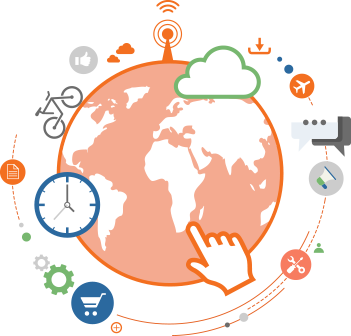 "Customer Centric"
As a member of Vietnam's leading technology group FPT
FPT Telecom Joint Stock Company (FPT Telecom) has been one of the telecommunication and Internet service providers who are trusted and loved by customers all over Vietnam and the region.
Established on January 31, 1997, FPT Telecom originated from the FPT Online Exchange (FOX) founded by four members with its first Intranet network in Vietnam called "Trí tuệ Việt Nam" ("Vietnamese Intellectual"), which is considered to be the foundation for the development of the Internet in Vietnam.
After 
22
YEARS OF OPERATION
With more than
9.000
FULL-TIME EMPLOYEES
And more than
200
TRANSACTION OFFICES
Besides, the company has been imprinting on the international market with 12 branches spread across Cambodia and 1 branch in Myanmar. In order to accomplish the pioneering mission to bring the Internet to the Vietnamese people and fulfill the wish that every Vietnamese family would use at least one service of FPT Telecom, in line with the motto "Customer first", we constantly strive to invest in infrastructure, improve the quality of products and services, and apply new technologies to provide our customers with superior experience of our products and services.