On January 13, 2021, FPT Telecom International (FTI) – a member company of FPT Telecom, achieved the status of the official distributor of Aruba for the Aruba Instant On product line in Vietnam. This was announced at the workshops in Hanoi and Ho Chi Minh City.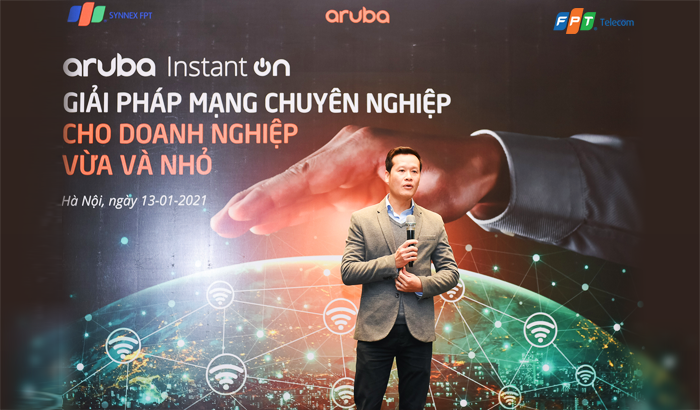 Mr. Tran Van Cuong, Branch Director, FPT Telecom International at the "Aruba Instant On - Professional networking solution for SMB" workshop on 13/01/2021 in Hanoi.

Aruba, a Hewlett Packard Enterprise company, is a leading provider of next-generation networking solutions for enterprises of all sizes worldwide. Aruba network equipment always assert its position and name in the network solutions market for businesses of all sizes.

Mr. Nguyen Quoc Khanh – Business Director of FPT Telecom International, shared that the potential development opportunity of Aruba Instant On product line will bring benefits in investment costs for SMB's as it will make it easy to operate the system and SMB's will be able to focus on their businesses.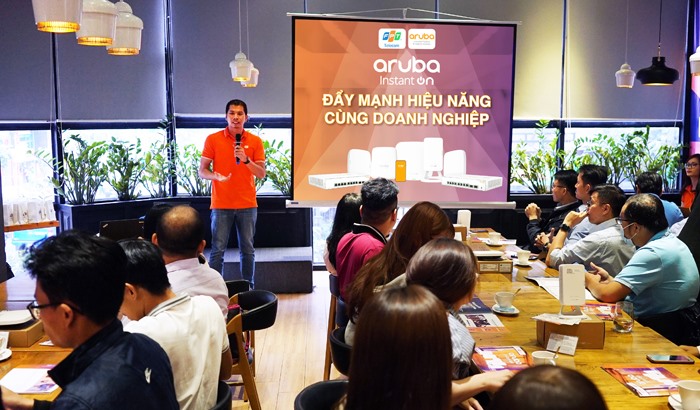 Mr. Nguyen Quoc Khanh, Business Director, FPT Telecom International at the "Aruba Instant On – Accelerate businesses' efficiency" workshop on 13/1/2021 in HCMC.

Within Access Point line of Aruba Instant On, every device is integrated with Smart Mesh Wi-Fi technology, which brings convenience and high performance such as Video Conference, Streamming, Voice, etc. This solution also comes with an integrated firewall to secure your personal information, your family's devices and network from potential online threats.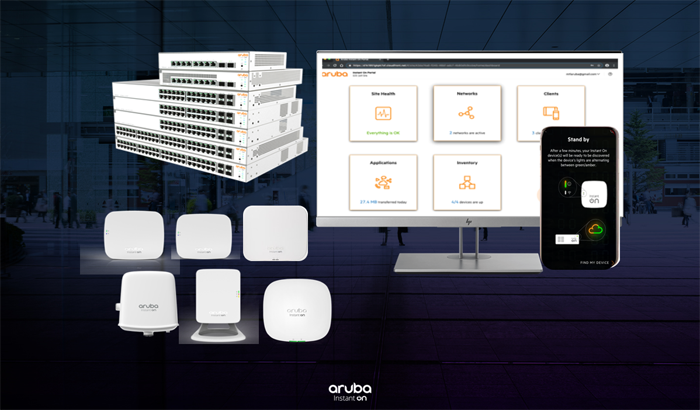 Business challenge solution from Aruba Instant On.

Also, FTI introduced the first Aruba Instant On AP22 Wi-Fi 6 in Vietnam with four times better performance, compared to the Wi-Fi 5 series which is currently presented in the market.