News , 12-15-2019 15:00
On December 10, Hewlett Packard Enterprise Vietnam hosted the "HPE FY20 Partner Summit and Awards" at Sheraton Saigon Hotel.

HPE Partner Summit and Awards is the annual event of Hewlett Packard Enterprise (HPE) Vietnam to share future business directions, as well as to thank and honor the partners who have made impressive achievements during the past year.

In April 2015, FPT Telecom International (FTI) became the Silver Partner of HPE, providing IT infrastructure solutions such as networking, servers, storage, HCI (Simplivity, DX). FTI has proven its' superior ability to bring HPE technology solutions to thousands of businesses. In 2019, FTI is honored to be the top 12 performance partners of HPE. The award is assessed on the criteria of the highest revenue.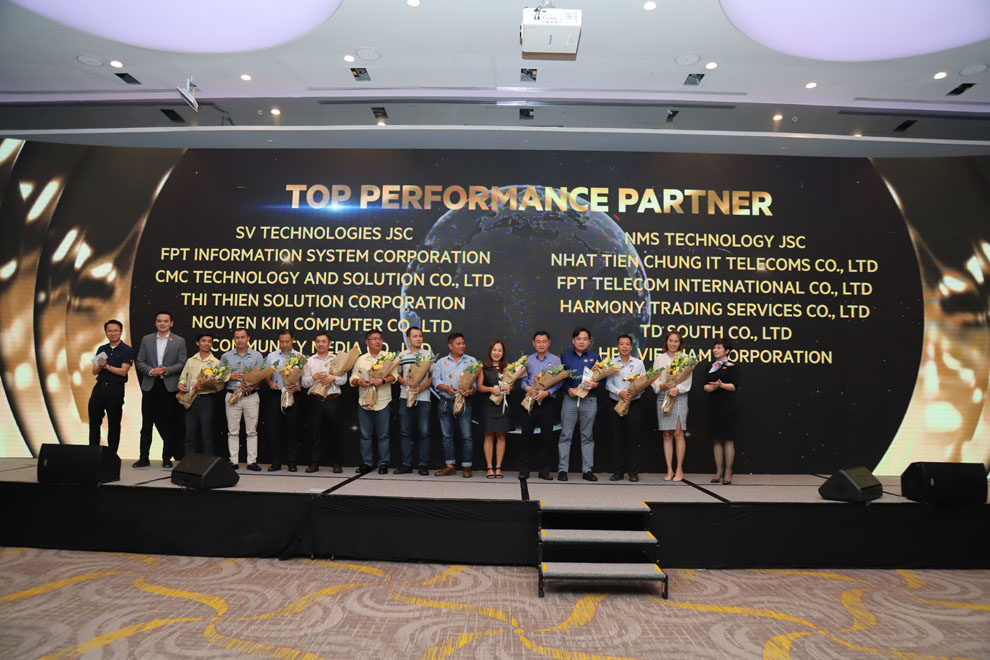 Sharing with partners at the event, HPE is committed to develop technological solutions and bring the best policies to support the Partners to go further on their path and towards the future of the strong cooperation and greater success in 2020.

With the strategy of becoming a solid partner of HPE, FTI aims to become the HPE's Gold Partner to promote providing technology-oriented solutions focused on businesses in the fields of banking and finance, telecommunications, government,  manufacturing, etc..