News , 09-18-2019 14:27
On September 17, 2019, FPT Telecom International and Microsoft organized a seminar "Leaping into a digital future with workflow & analytics automation" at InterContinental Saigon with the participation of more than 50 customers and representatives from both companies.

"Digital transformation is no longer a new concept for businesses, but what are the exact actions businesses need to take in order to transform?" this important topic was mentioned at the beginning of the workshop by Mr. Doan Dang Khoa, Southern Regional Business Deputy Director FPT Telecom International (FTI).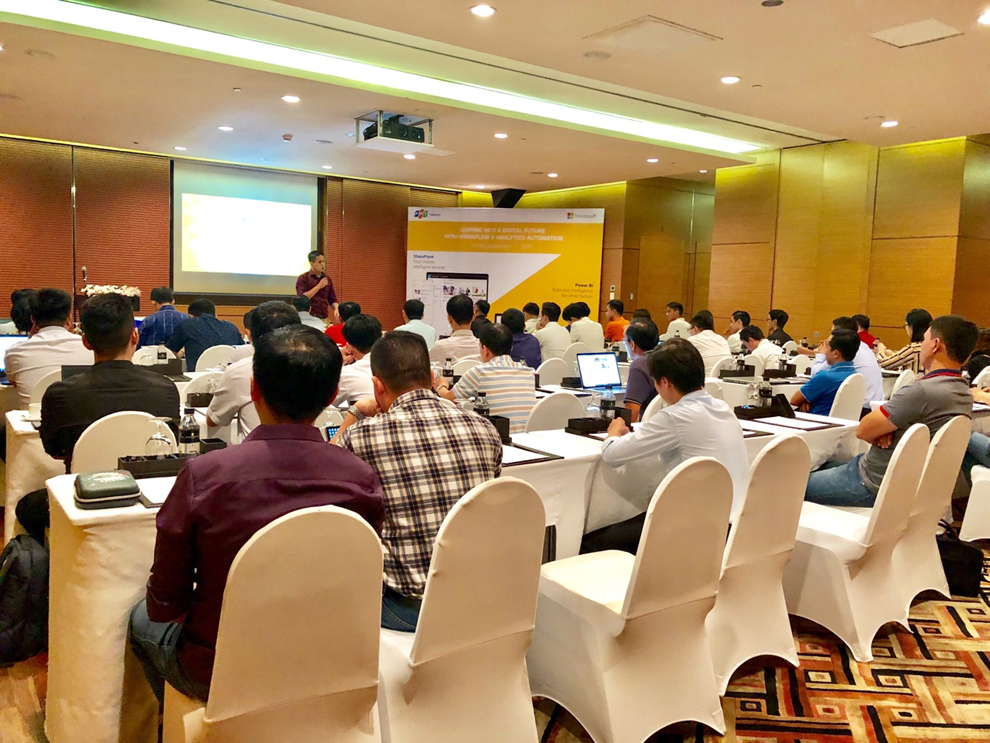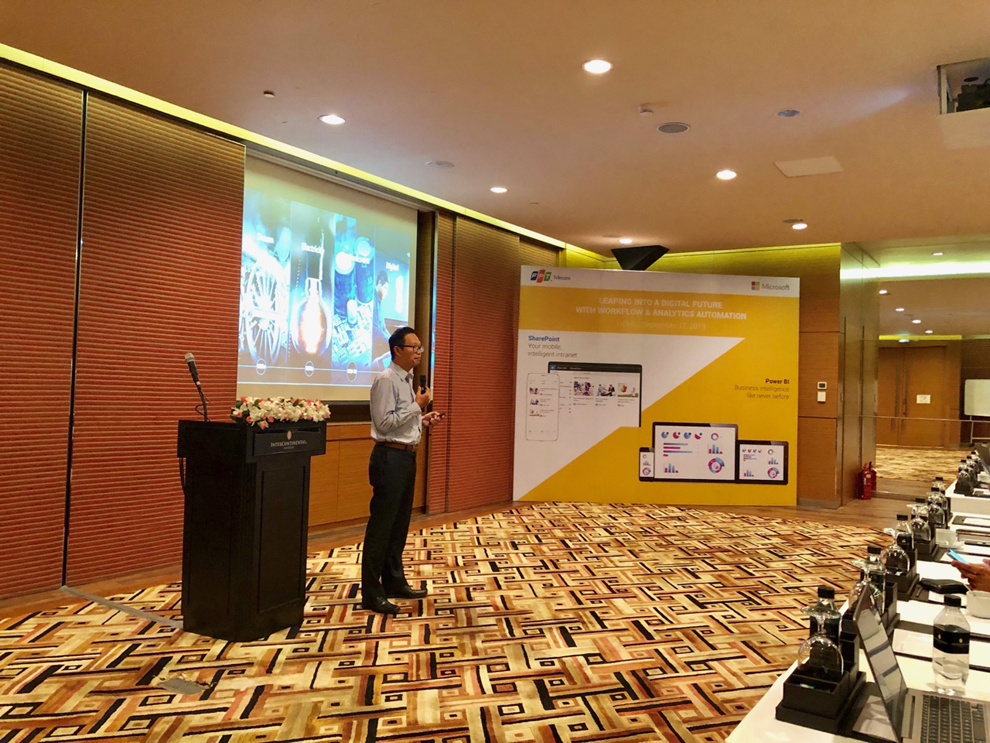 Mr. Do Khac Cuong, SMC Lead at Microsoft Vietnam, shared: "Microsoft defines the digital transformation of enterprises based on three main platforms: data, analytics, and cloud. Products and services that support digital transformation must help businesses solve the following four issues: changing the way businesses engage with customers, improving work efficiency by empowering their employees, optimizing business operations to speed up the decision-making process and transform products​."

SharePoint and Power BI, with the ability to analyze data, automate workflows and contribute to the transformation process of businesses, – are the two specific applications that were introduced and demoed at the conference.

SharePoint Online is a cloud-based service for businesses of all sizes. Organizations can subscribe to an Office 365 plan or the standalone SharePoint Online service. Employees can create sites to share documents and information with colleagues, partners, and customers.

Power BI is a business analytics solution that lets you visualize your data and share insights across your organization or embed them in your app or website. It allows you to connect to hundreds of data sources and bring your data to life with live dashboards and reports.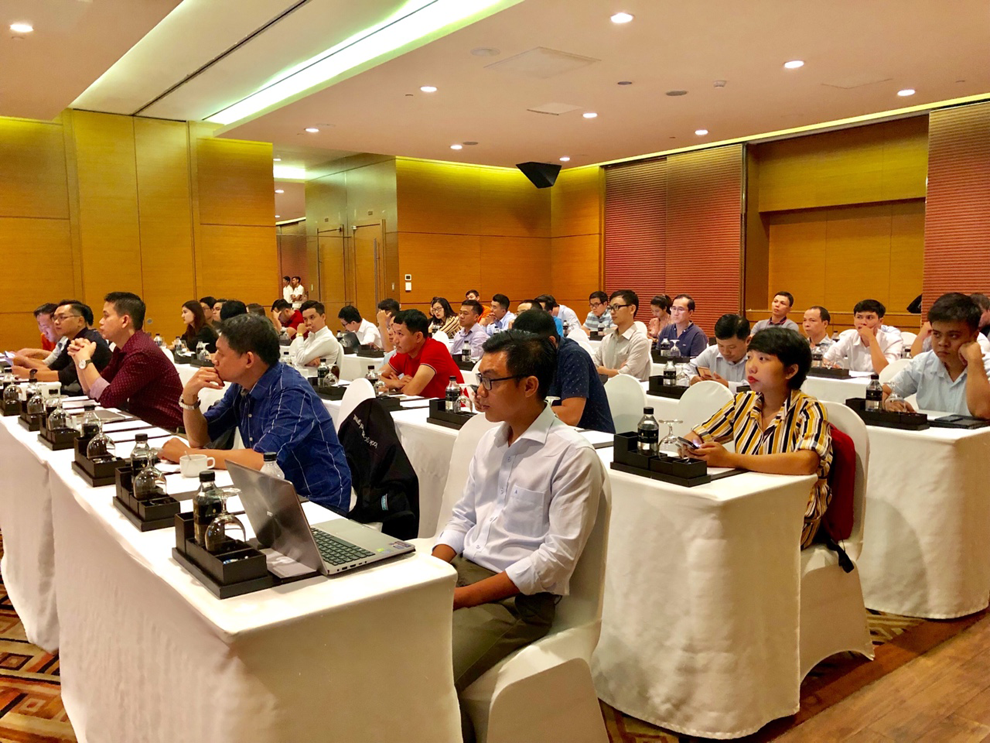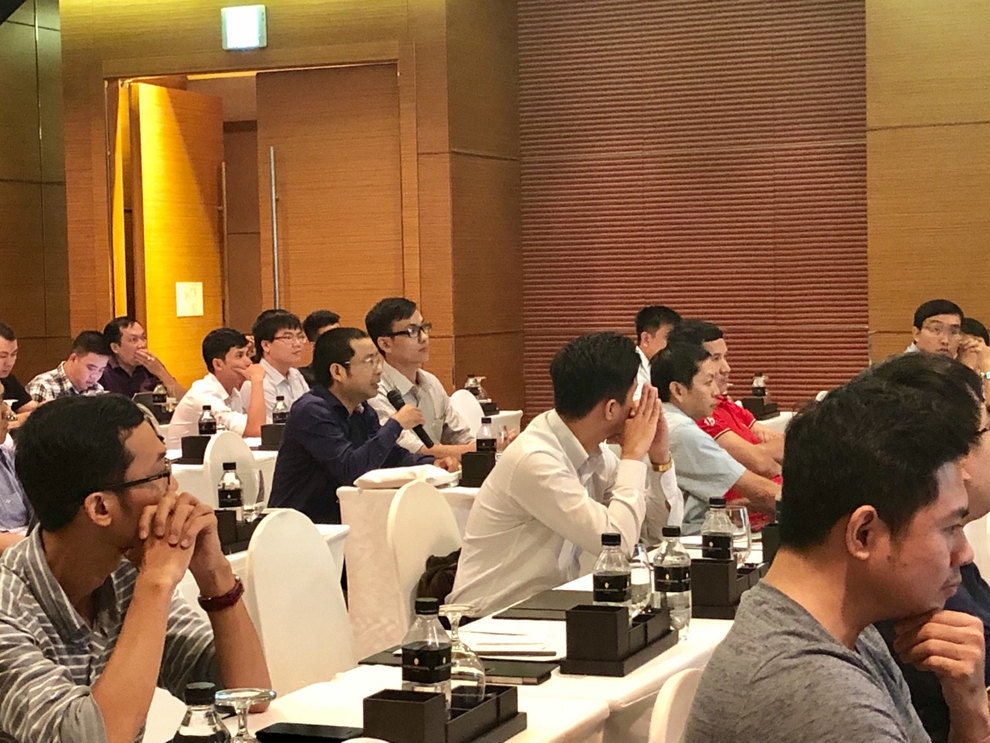 In the nearest future, FTI and Microsoft will continue to bring more intensive seminars about applications that help businesses accelerate into the digital future.