News , 11-25-2019 16:23
November 14, 2019, Frost & Sullivan recognized Asia's leading companies at the 2019 Frost & Sullivan Asia-Pacific Best Practices Awards held at the St. Regis Singapore.
FPT Telecom Joint Stock Company (FPT Telecom) was honorably awarded 2019 Vietnam Data Center Services Provider of the Year.

2019 Vietnam Data Center Services Provider of the Year Award was evaluated by Frost & Sullivan based on 6 criteria: financial performance, best practice, ability to meet customer needs, brand transparency, influence, price and performance rating. To be nominated in the excellent services provider category of this prestigious award, businesses must demonstrate the superiority in the operation, customers commitment and world-class services standards.
By receiving this award, FPT Telecom proved its top operating standards, industry certifications, highly qualified team of experts and its colossal level of customer service.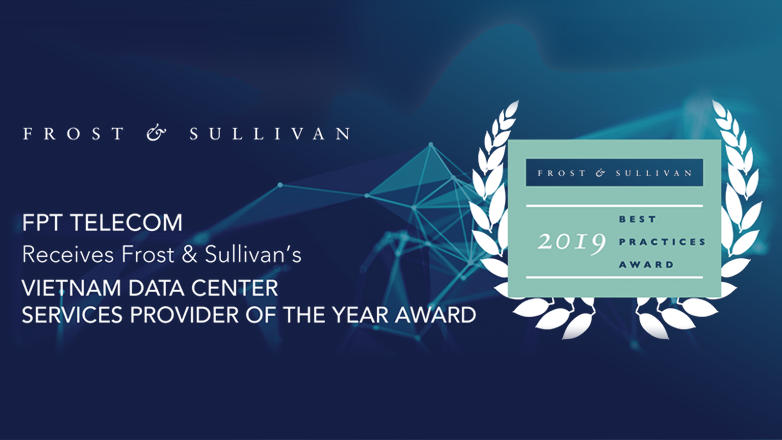 "FPT Telecom is more than just a modern technologies data center services provider, it is the leading company in Vietnam market that is able to build a complete ecosystem with a large variety of services to take its customers to a revolutionary new level of technological and financial flexibility. Particularly, FPT Telecom data center is operated by a professional team of more than 100 highly qualified technical engineers with international certifications such as CISCO, Microsoft, Dell, Oracle, etc. FPT Telecom continuously improves its customers' experiences with a flexible, scalable and automated management system. This award is the motivation for us to continue our strong efforts to provide our customers with excellent solutions, combining our top design and competence." – Mr. Doan Dang Khoa, representative of FPT Telecom said.

FPT Telecom is famous in Vietnam market for being one of the pioneering telecommunications companies in the fields of data center and cloud services. FPT Telecom services and solutions support businesses and organizations in their digital and cloud transformation: infrastructure, applications, management, information security, etc. FPT Telecom provides and directly supports its services across the whole country in different provinces through FPT Telecom branches and sales automation tools, bringing data center services for thousands of domestic and foreign customers and businesses in many fields, such as finance, e-commerce, enterprise sector, etc.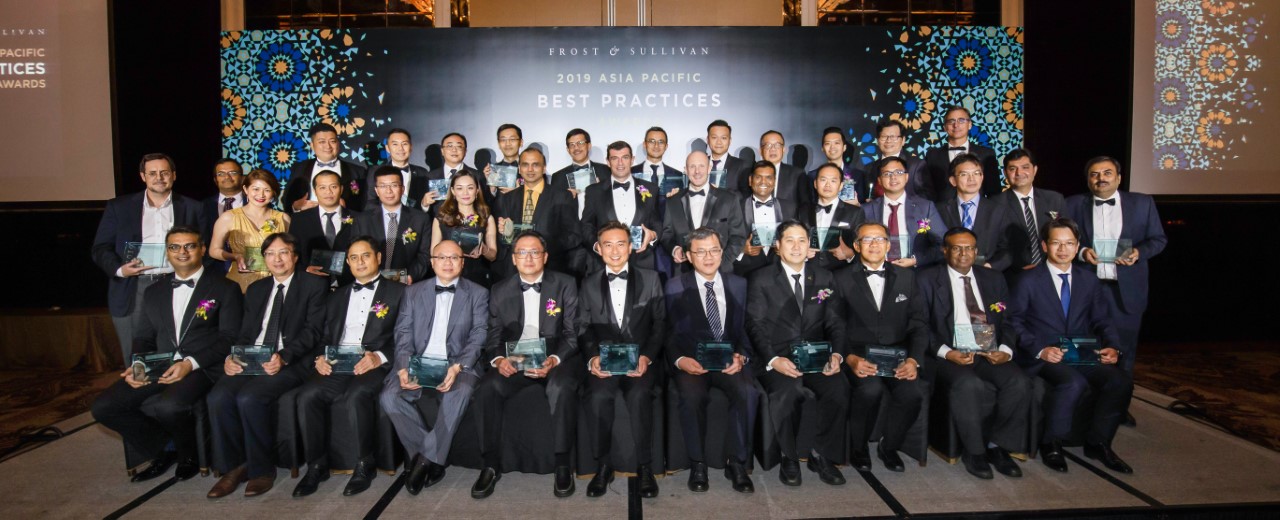 Currently, FPT Telecom has two large-scale data centers in Hanoi and in Ho Chi Minh City, fully compliant with all strict international standards of Data Center Management and Operation. Furthermore, in the first quarter of 2020, FPT Telecom will officially open two new data centers in Hanoi and Ho Chi Minh City to provide the infrastructure with the capacity of 1250 racks in Hanoi and 1000 racks in Ho Chi Minh City in the first phase.
With the launch of two new data centers, FPT Telecom will become the largest data center services provider in Vietnam in 2020.

With a full range of data center management and operation certificates and strictly complying with all international standards such as ISO 9001:2008; ISO 50001:2011; ISO 27001:2013; Uptime Tier III Constructed Facility; ISO 27017:2015, etc., FPT Telecom strives towards becoming the only data center in Vietnam to provide its customers with the 5-star excellence quality services.

In addition to the standards and certificates, FPT Telecom data centers system applies the latest DRUPS technology for not using batteries for environmental protection, which is used in most modern data centers in the world. FPT Telecom applies green solar solutions to protect the environment and reduce the non-renewable resources usage.

With the competence of the leading data center services provider in Vietnam and experience in implementing broad data storage projects for large enterprises, FPT Telecom meets high requirements and expectations of its customers and provides them with expert consulting and service implementation in fields of artificial intelligence and cloud computing.

"FPT Telecom has undertaken multiple initiatives that increase value for existing and potential customers. Projects on effective operations and monitoring of data centers, combined with the adoption of best practices and industry certifications, have strengthened its position in the Vietnamese data center services market. FPT's focus on offering a broad spectrum of solutions and services with flexible deployment models have enabled it to achieve significant customer wins and growth." – Nishchal Khorana, Director-ICT, Frost & Sullivan.

Frost & Sullivan Asia-Pacific Best Practices Awards is  an annual award ceremony to honor companies for their outstanding achievements and superior performance in local or global markets, based on a variety performance indicators, which include revenue growth, market share and growth in market share, leadership in product innovation, marketing strategy and business development strategy. The recipients of the annual Frost & Sullivan Asia-Pacific Best Practice Awards were identified based on in-depth research conducted by Frost & Sullivan's analysts.